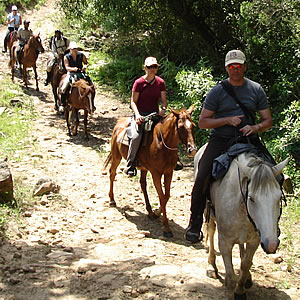 We welcome riders of all levels of competence and experience at The Northern Horse. There are a few things necessary for riding with us.
Riders need to:
personally sign the indemnity, or have their guardian sign for them.
be brave enough to sit on a horse by themselves.
take responsibility for their own enjoyment and safety
weigh less than 100 kilograms (because we have small horses).
wear suitable clothing: trousers, closed shoes and sunscreen.
listen carefully to the horsemen.
heed the instructions given by the horsemen.
remain calm at all times, and never scream or squeal.